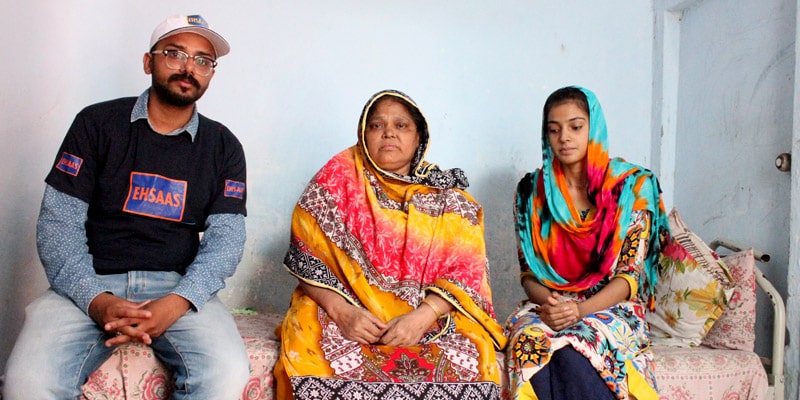 You provided Noor Jehan Zaman's daughter with medical care.
Noor Jehan Zaman is a widow who lives in rented house with her six daughters. They all work as maids on low wages hardly meeting their daily expenses.
One of her daughter aged 18 fell from the roof and broke her leg. Not being able to afford treatment, Noor Jehan requested Ehsaas for medical help. Through your Zakat donations, Ehsaas was able to provide free Medical Treatment enabling Noor Jehan's daughter to get back to good health.
Noor Jehan said:
"May Allah bless the people who have saved my daughter from a life of disability. I pray that they always remain healthy."
"Thank you for supporting the most needy with your valuable donations, you really 'Make a  Difference' in people's lives".
Syed Iqrar Ul Hassan
Ehsaas Goodwill Ambassador
Donate Now