Ration Packs
There are many families in Pakistan who live below the bread-line and need monthly support.
Ration Pack for a Family costs $65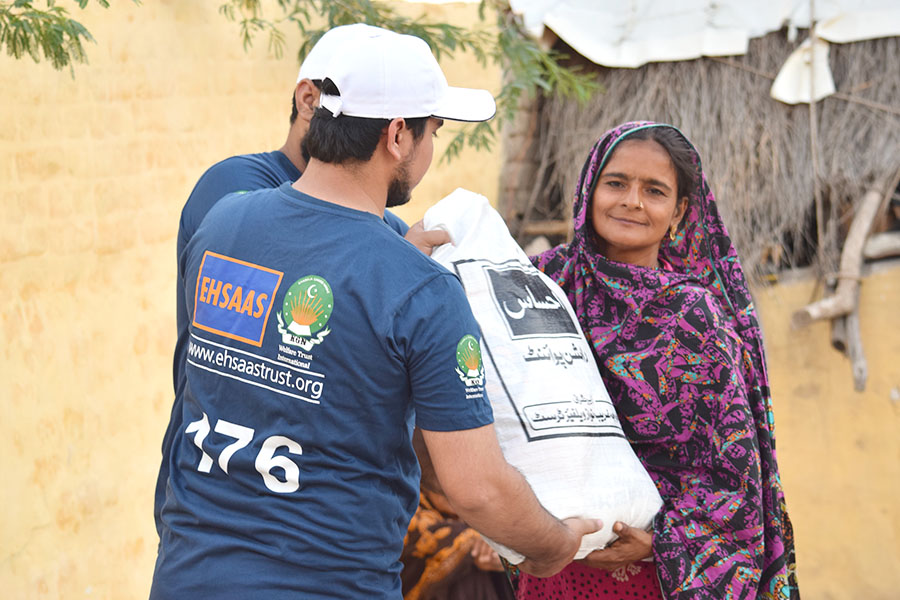 To date 12,000+ Families have been given monthly rations helping over 72,000 people.
Our Ration Pack project provides families with monthly rations to alleviate their poverty and support their families.
We have many families on our books that need your support. Please help us to provide them with Ration Packs.
A typical Ration Pack includes:
Flour 20kgs
Rice 8kg
Sugar 5kg
Cooking Oil 5ltr
Daal Channa 2kg
Daal Moong 1kg
Daal Masoor 1kg
Red Chilli Powder 200gm
Coriander Powder 200gm
Turmeric Powder 100gm
Tea 800gm
Salt 800gm
In Ramadan we increase the variety of items to ensure that the poorest also enjoy Ramadan.
Ration Pack for a Family costs $65
Ration Packs 2023 Video
Ehsaas documentary of our Ration Packs distribution  during Ramadan 2023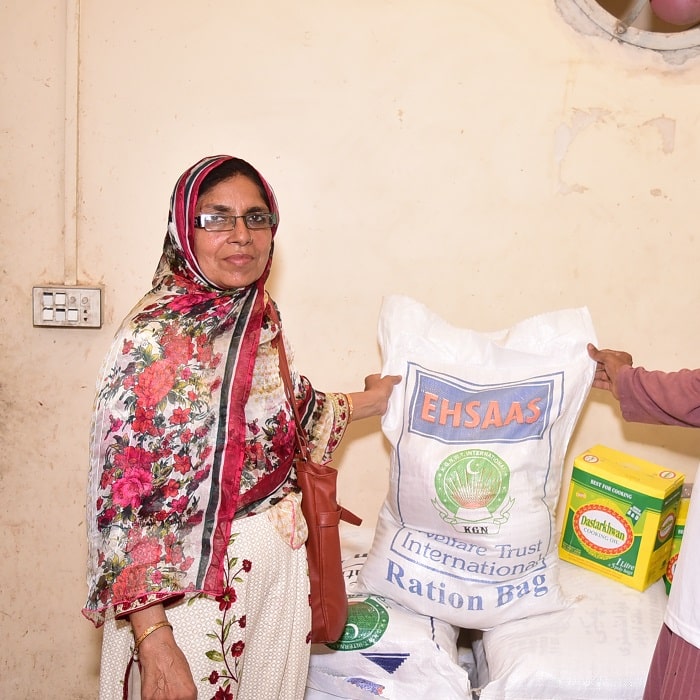 Life Story
Ration Packs
Razia Khatun said:
"A great worry was lifted off my shoulders and now my daughters are even going to school."