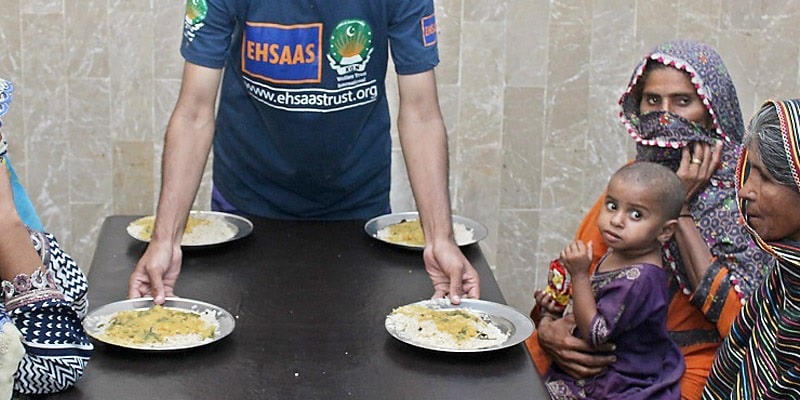 You provide Gul Bibi and her family with daily meals.
Gul Bibi lives in a slum-dwelling with her three daughters and one grand-daughter. She is one of the thousands of people served at one of Ehsaas's Food Kitchens (Dastarkhuwan). Gul Bibi and her daughters work as maids and servants, and their wages hardly meet their day-to-day living expenses.
They all use the Dastarkhuwan twice a day to receive a nutritious meal. Before the Dastarkhuwan was started, they wouldn't eat for several days at a time.
Gul Bibi said:
"May Allah bless the people who provide us with food. So many days we would go hungry not knowing where our next meal would come from and now this is such a blessing for my family and me. Thank you, thank you, thank you so much!"
"Thank you for supporting the most needy with your valuable donations, you really 'Make a Difference' in people's lives".
Syed Iqrar Ul Hassan
Ehsaas Goodwill Ambassador
Donate Now