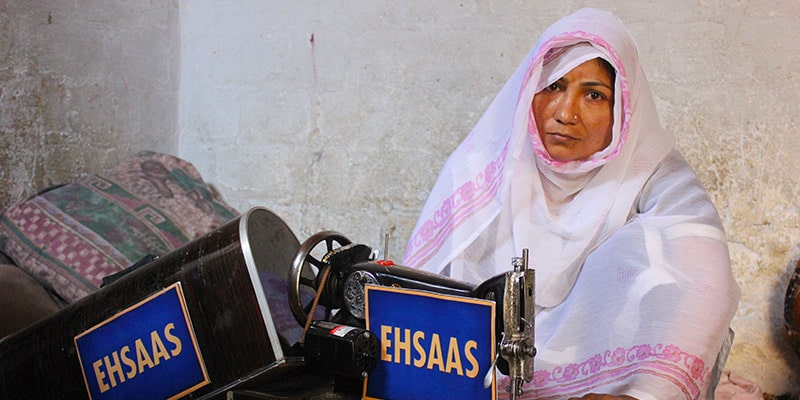 You provide Muhammad Kaleem & his family monthly rations, vocational training & livelihood support.
Muhammad Kaleem is 40 and worked as a welder. An accident at work resulted in serious burns to Muhammad's body, and he is now unable to do any hard work.
He lives in a rented house with his wife and two young children. Through your Zakat donations, Ehsass provides Muhammad and his family with a much needed monthly Ration Pack and has also provided a Sewing Machine along with Vocational Training for his wife, to enable them to earn living and get themselves out of poverty.
Muhammad Kaleem said:
"I never thought people like this were out there, may Allah bless all the people that help us."
"Thank you for supporting the most needy with your valuable donations, you really 'Make a  Difference' in people's lives".
Syed Iqrar Ul Hassan
Ehsaas Goodwill Ambassador
Donate Now