PAKISTAN IS IN CRISIS
URGENT FLOOD APPEAL
A Monthly Food Pack, Tent & Mosquito Nets costs $185
You can also donate for Cooked Meals, Medicines and Restoring Homes
URGENT FLOOD APPEAL TELETHONS

Watch our Live Flood Appeal Telethons on 29th & 30th September on ARY QTV
1am to 4am (PST)
4pm to 7pm (EST)
THERE IS AN URGENT AND CATASTROPHIC HUMANITARIAN EMERGENCY IN PAKISTAN RIGHT NOW.
The situation is now critical, with even more flood deluges on the way, so please help as much as you can to save lives now.
We have been distributing tents, rations & mosquito nets, cooked food and medicine since the start of the flood and, just a few days ago, we provided these items, that you donated, to over 700 families in District Dadu, Sindh and District DG Khan, Punjab.
Our teams are in the following areas:
Sukkur, Shikarpur, Jacobabad, Khairpur, Maher, Sehwan & Jamshoro in Sindh
DG Khan, Rajanpur & Rojhan in Punjab and
Machka, Marwar Sayedan, Badwan Peer Alizai, Killi Massayzai & Lasbella in Baluchistan
They have reported that the situation is terrible with people urgently needing tents, mosquito nets, rations, cooked food and medicine.
This is a climate disaster of epic proportions with the country still in crisis. Floodwater now covers around a third of the country, over 100,000 square miles — an area the size of Colorado — with more floods expected in the coming weeks.
Nearly all of the country's crops along with thousands of livestock and stores of wheat and fertilizer have been damaged – prompting warnings of a looming food crisis.
The damage from the flood will likely be 'far greater' than any initial estimates and even after the floods subside, communities will face a possible second wave of deaths from food shortages and diseases, like Denge Fever (which is already taking lives now), transmitted by stagnant and contaminated water.
Your continued help right now is crucial.
Please donate as much as you can – Thank You.
YOUR FLOOD DONATIONS IN ACTION
The Flood donations you have given are being used straight away helping people in Balochistan, Punjab and Sindh.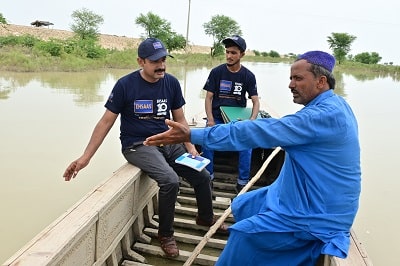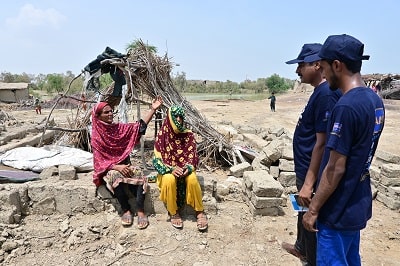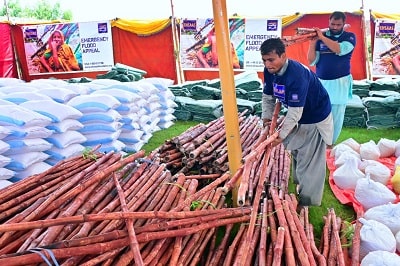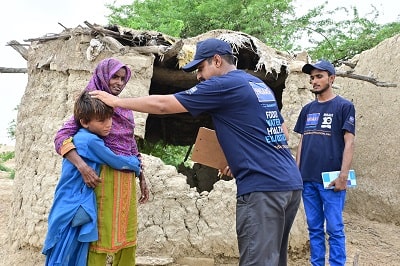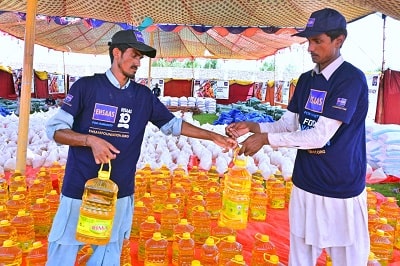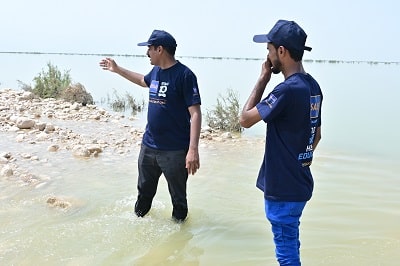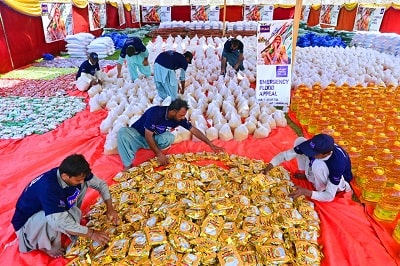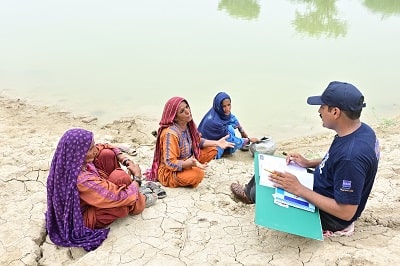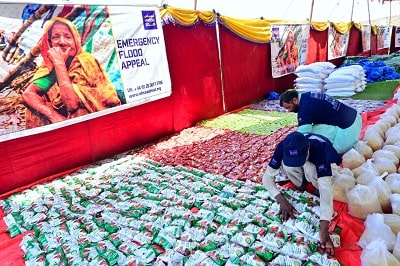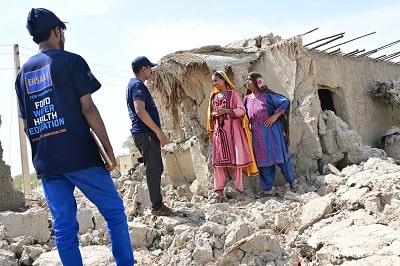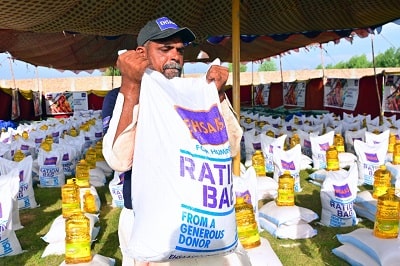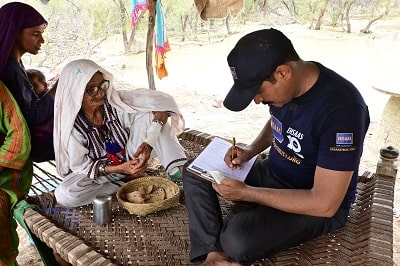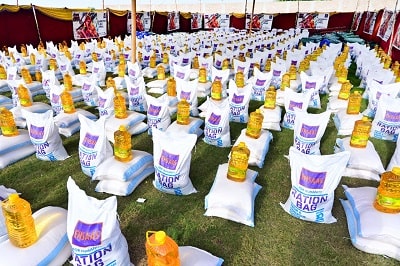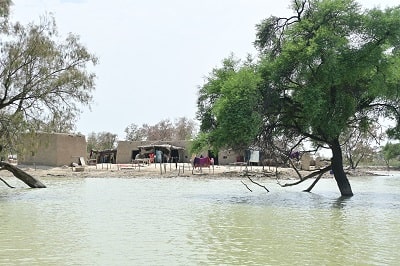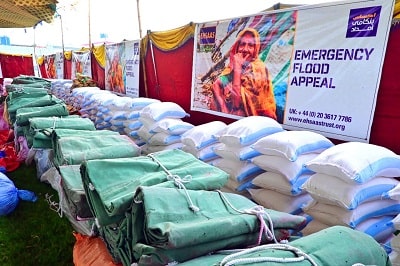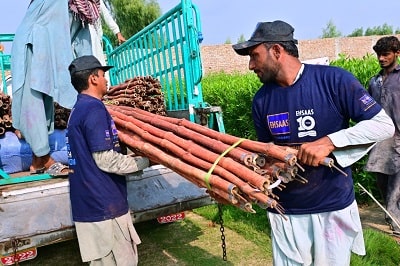 VIDEO


Emergency Pakistan Flood Appeal

August 2022.