CORONAVIRUS FOOD DRIVE
Give a Week's Food to a family in New York from $75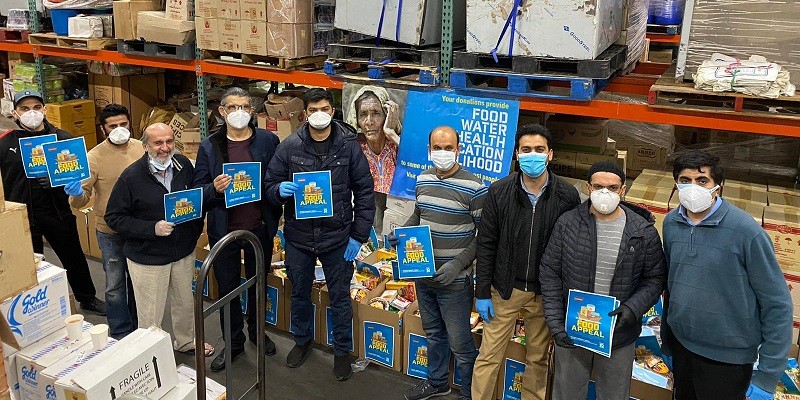 Team Ehsaas preparing Ration Packs for needy families in the Brooklyn, Queens & Long Island areas of New York
---
Ehsaas is working on the ground in New York (Brooklyn, Queens & Long Island)
We are already providing much needed food to families who have been affected financially and are losing their source of income during the Coronavirus pandemic.
---
ARY News Coverage 23rd Apr 2020:
Ehsaas USA Coronavirus Food Drive
News report in Urdu highlighting the current Food Drive by Ehsaas in New York.
Ehsaas USA Coronavirus Food Drive
Volunteers prepare Food Ration boxes for needy families in the Brooklyn, Queens & Long Island areas of New York.
---
The pack contains basic necessities and is being delivered directly to the needy recipients home.
Rations includes:
Rice
Atta
Bean Cans
Cholay
Honey
Tea
Sugar
Masalay Boxes
Lentils
Cereal Box
Oaths
Bread
Cookies
Canned Fruit
Basen
Dates
Juice box
In Ramadan we increase the variety of items to ensure that the financially affected also enjoy Ramadan.
There are many other families that are in dire need of your support – please help them now.